Graz. Mainz. Stuttgart. Sarajevo. Tuzla. Vienna. Wels.
Our team consisting of more than 330 people at 7 locations uses vast expertise and passion to create innovative, tailored and future-proof IT business solutions, contributing to the success of our customers as well as our own.
Data & facts
Many years of experience in the implementation of successful software and digitalisation projects and the sustainable growth of our company make us a reliable, long-term partner to our customers.
30+
Years of experience
in the IT environment
7
Locations
in the heart of Europe
48 Mio.
Turnover
(2022 in €, DCCS IT Group)
Our management
Drawing on lots of competence and passion, our strong management team guarantees the economic stability and continuous further development of our company.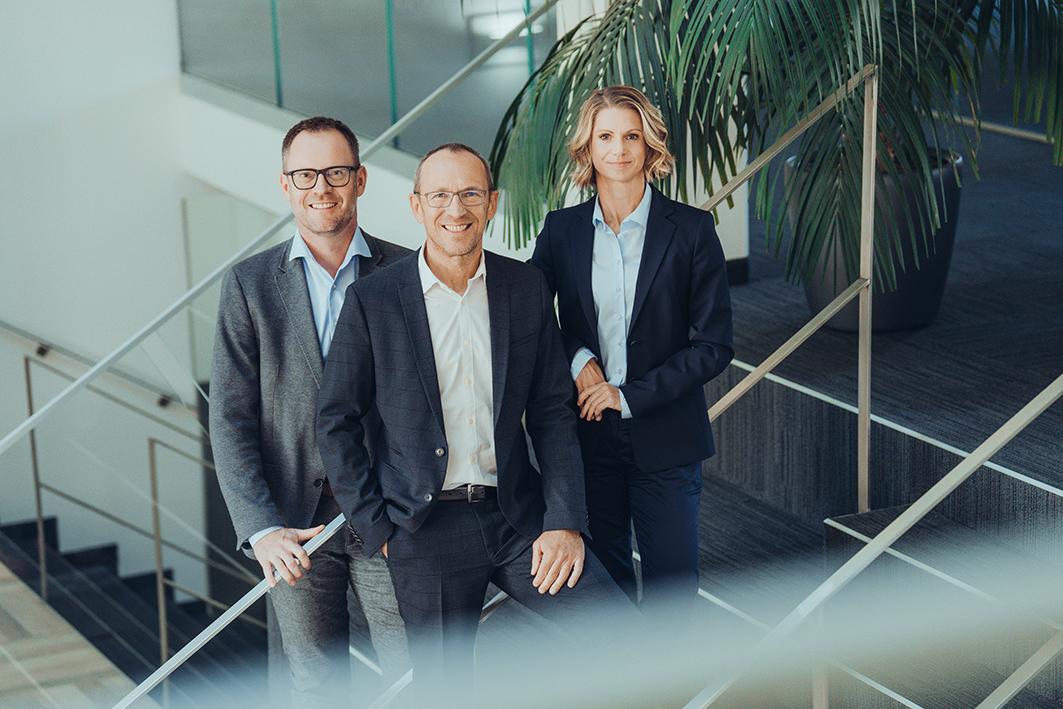 Our values
govern our actions
Responsibility
Assuming responsibility for a project and its result is a matter of fact for us
​​​​​​​
Partnership
Treating partnerships in an authentic, honest and sustainable manner is part of our mindset
​​​​​​​
Innovation
Creating ideas and visions and implementing them successfully in the interest of our customers is what we do
Independence
We commit to using our independence to our customers' advantage
Quality
Providing high-quality solutions and services is an intricate part of our corporate culture
Enthusiasm
We are motivated by the drive to exceed customer expectations
​​​​​​​
Our history
Continuous further development and steady growth secure the future of our company.
Foundation of DCCS d.o.o. za računarsko programiranje Tuzla, Podružnica Sarajevo
Change of name of axenton GmbH to DCCS Deutschland GmbH

2022

Merger under company law of DCCS IT Services GmbH with DCCS GmbH

2021

Acquisition of 100 % of the shares in axenton GmbH

2020

Expansions at the company headquarters in Graz

2019

Legal merger of DCCS Informationstechnik GmbH with DCCS GmbH

2016

The Graz team moves into a newly built building on Sternäckerweg

2015

DCCS d.o.o za računarsko programiranje is founded in Tuzla

2014

Integration of Infoniqa Informationstechnik based in Wels,
name change into DCCS Informationstechnik GmbH

2013

Acquisition of Comp Delphin,
name change of Comp Delphin and Mikrozentrum into DCCS IT Services GmbH

2011

Daimler AG sells DCCS to Guras Beteiligungsverwaltungs GmbH based in ViennaData centre is sold to Kapsch BusinessCOM AGAcquisition of Mikrozentrum GmbH

2008

High-security data centre earthDATAsafe is commissioned in a tunnel in Kapfenberg

2003

Foundation of DCCS by expanding the 100 % Daimler subsidiary UBG GmbH to include the "Information Technology and Organisation Management" division

1989
Our locations
DCCS can always be found where you need us
Graz
Sternäckerweg 44
8041 Graz
​​​​​​​Austria
Mainz
Isaac-Fulda-Allee 5
55124 Mainz
​​​​​​​Germany
Wels
Traunufer Arkade 1
4600 Thalheim bei Wels
Austria
Stuttgart
Wankelstraße 14
70563 Stuttgart Vaihingen
Germany
Wien
Rivergate - Handelskai 92
1200 Wien
Austria
Tuzla
Maršala Tita 34
75 000 Tuzla
Bosnia and Herzegovina
Sarajevo
Zmaja od Bosne 7
Importanne Centar Toranj O5 II-C;
Novo Sarajevo , Sarajevo
Bosnia and Herzegowina